- We add a variety of functionality by incorporating special materials into the surface or substance of our heat-transfer labels
- Introducing the new functions of our Excale® series, joining our already available functional labels
- We're expanding our Excale® series even further to widen the possibilities of our marking solutions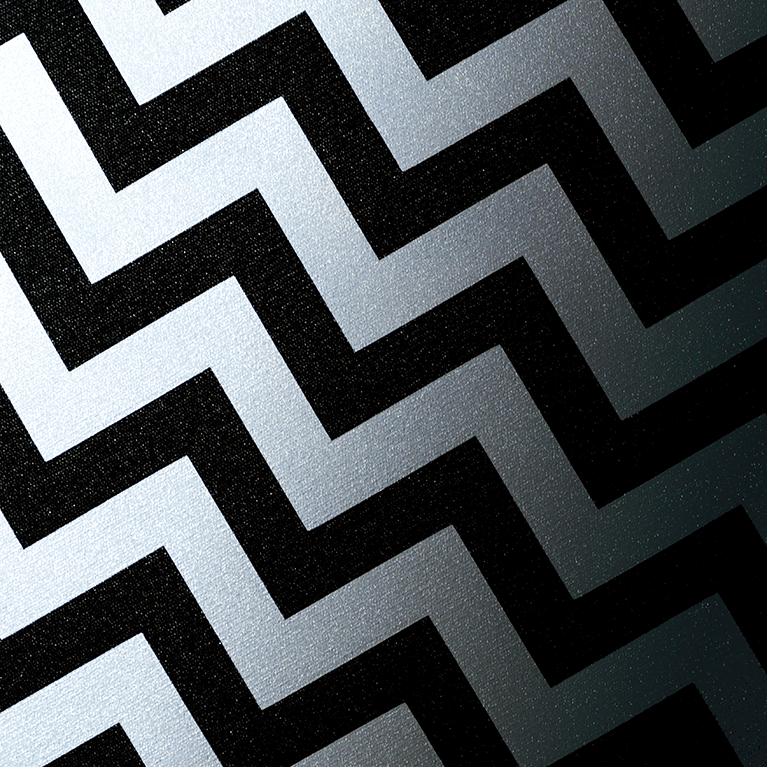 Reflective
These markings are retroreflective, meaning they reflect light back in the direction of the light source, so the materials look bright when illuminated. It has high reflection index, helping to improve safety at night. Usable in silver, transparent, and multiple color applications, and can be combined with raised processing.
Glow-in-the-dark
These markings store light and re-emit it in dark places, making them ideal for activities in the dark. Can be combined with our special fluorescent colors for a wide variety of color options, beyond the usual pale green. Can be combined with retroreflection.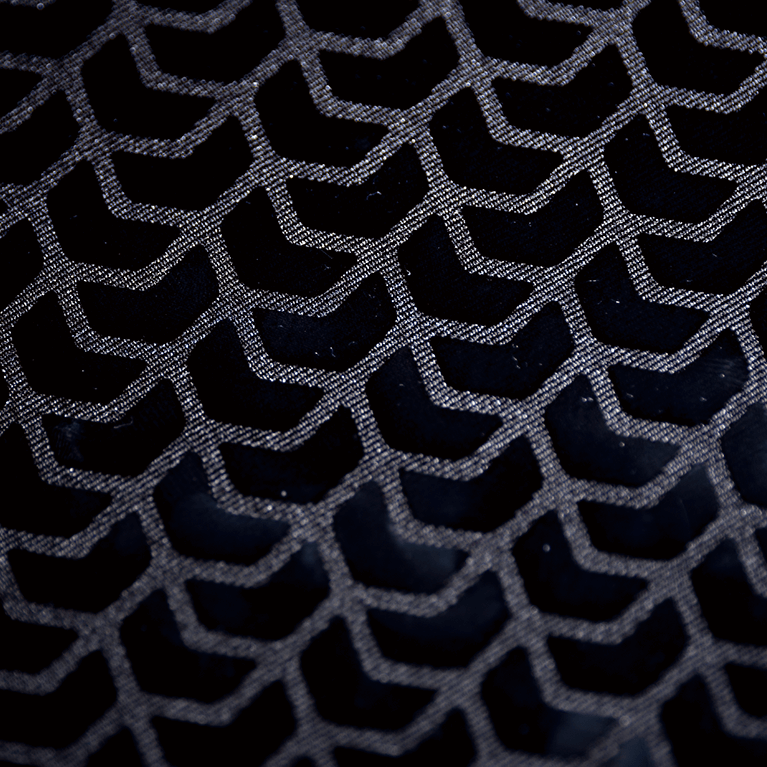 Grip
Gives a nonslip function to the label surface. By reducing surface irregularities, we can enhance the degree of adhesion with skin or other materials. Effective for preventing slippage against the skin or a touched surface when used in socks or gloves.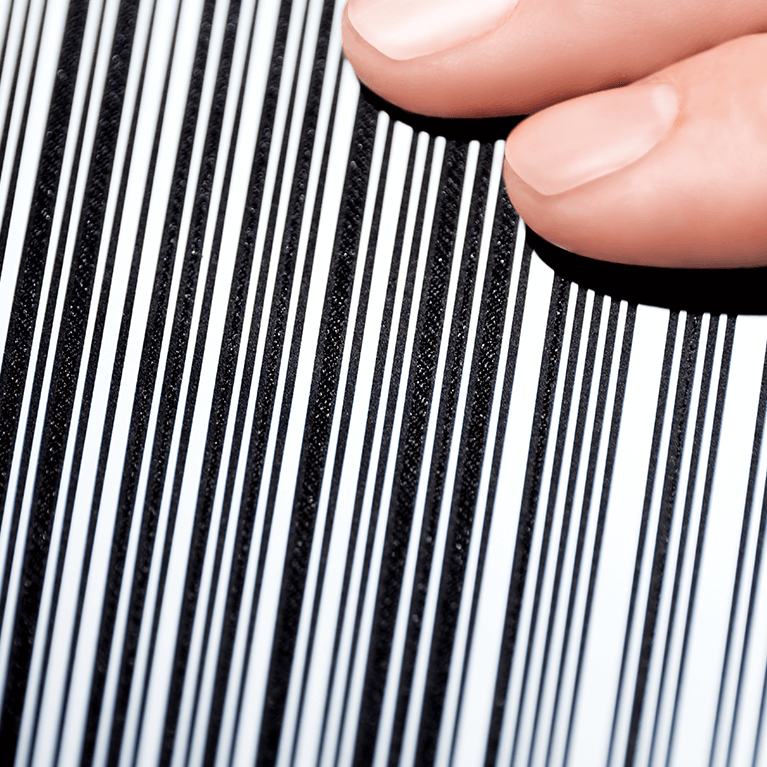 Dry
Dry labels feature a smooth surface texture, achieved by adding fine irregularities to the surface which reduces sticking to sweaty skin, making dry-treated materials more comfortable for wearing during sports.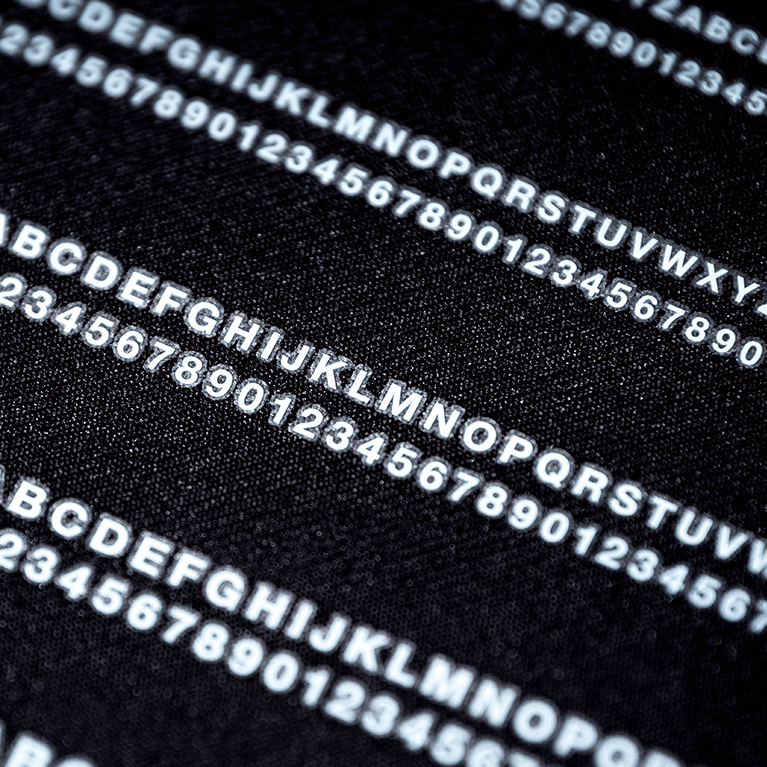 Information
Include size and handling information right on the garment, eliminating discomfort caused by rubbing product tags. A necessity in clothing that comes in direct contact with the skin.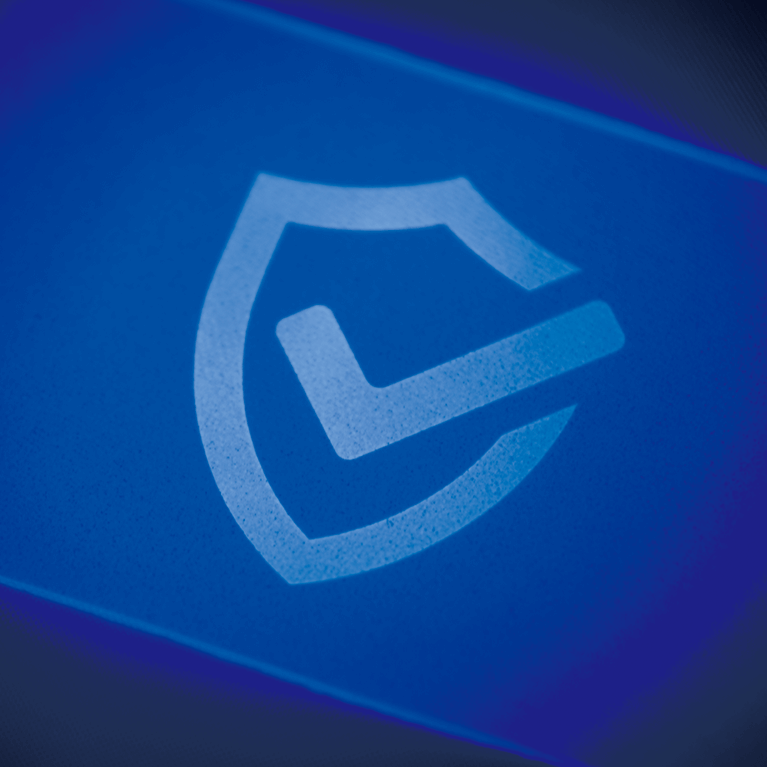 Security
Security markings can help prove your garment is a genuine article and reduce the spread of counterfeits. These markings appear only under ultraviolet light, leaving the appearance and design unaffected.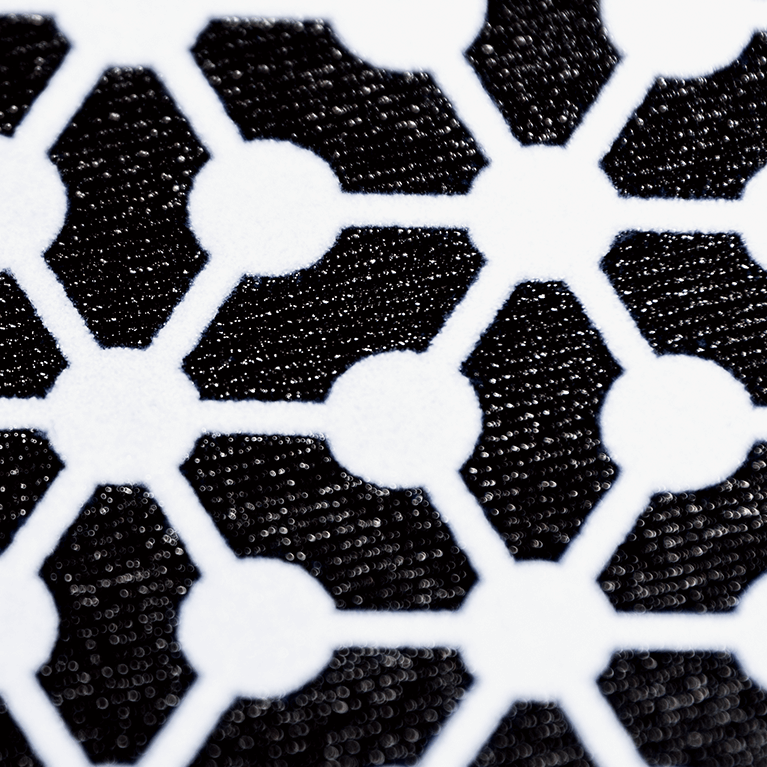 Excale®-Cool
Resin layer with a cooling function in three varieties: Touch (cool to the touch), React (lets sweat evaporate and heat dissipate) and Shield (blocks heat). Excellent for sports, outdoor work, and hot summer days.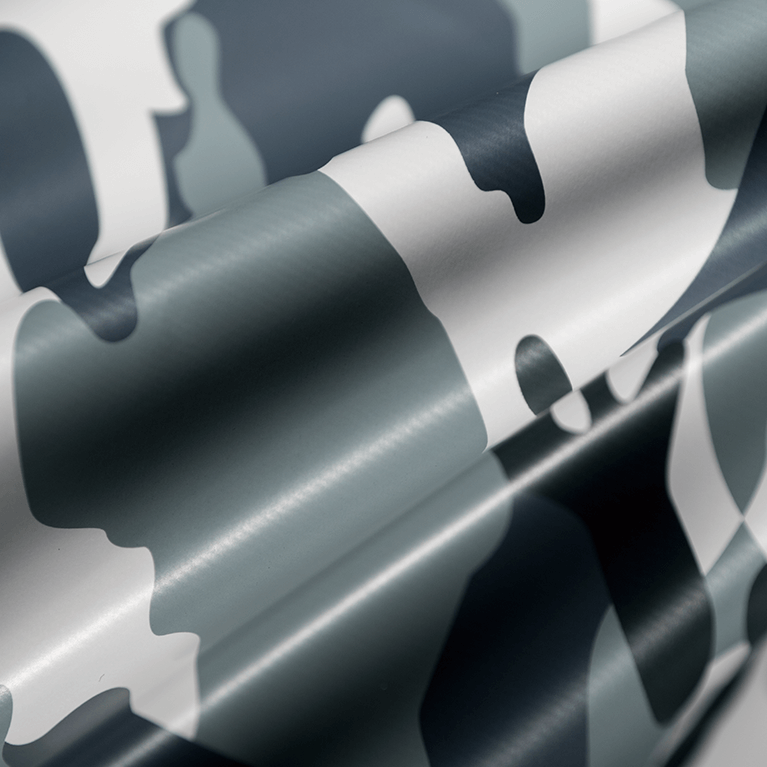 Excale®-Tough
Protects fabric with a resin layer with high abrasion resistance. By reinforcing parts of a garment exposed to friction with this resin layer, product durability can be greatly improved.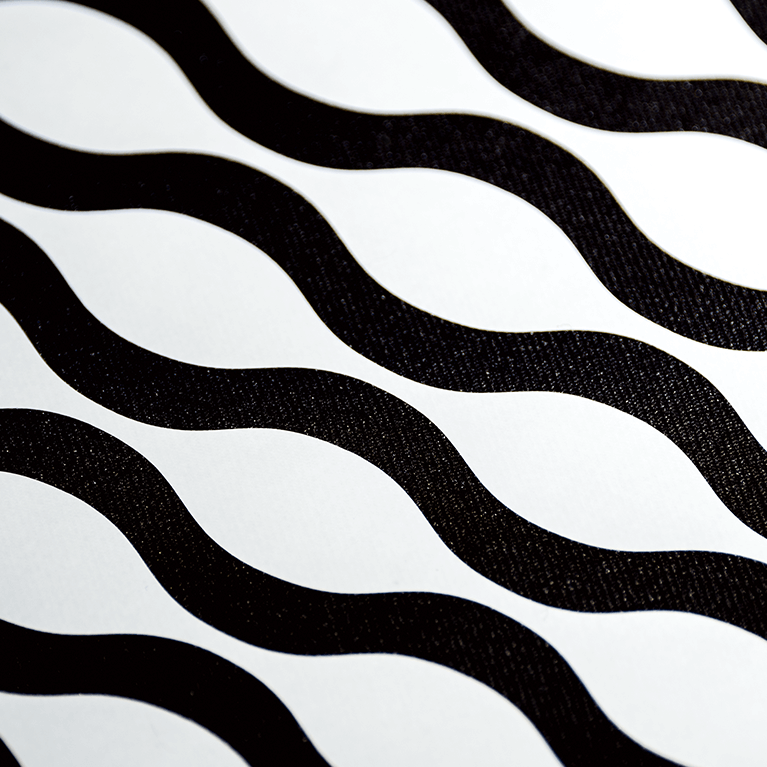 Excale®-Slick
This friction-reducing resin layer creates a slippery surface on material. Support smooth movement by applying on parts of a garment where rubbing and friction occur, such as the side of the torso or inner thighs on athletic wear.