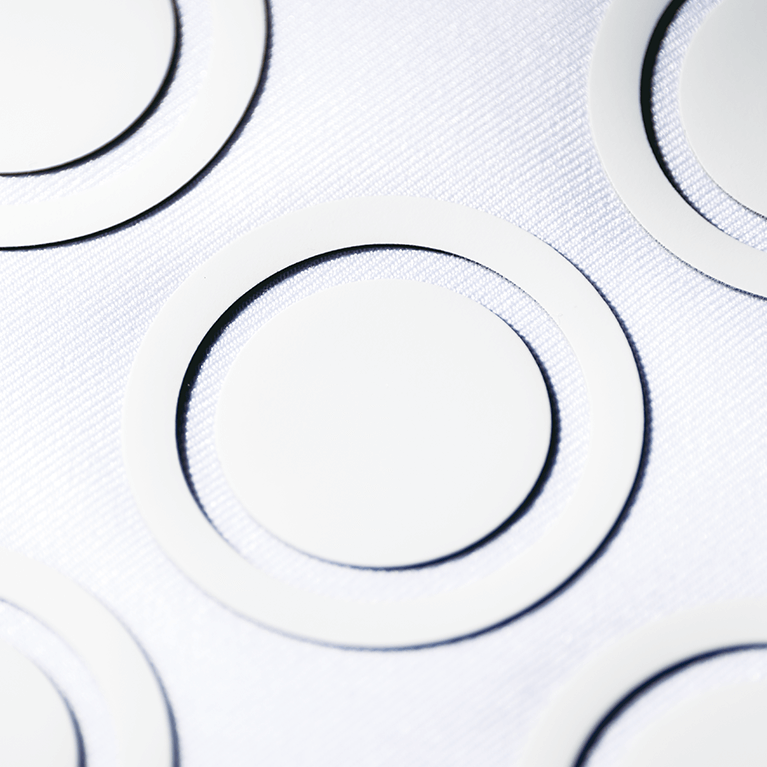 Standard Transfer
Highly versatile transfer method with outstanding adhesion to a wide range of materials, even those featuring elasticity and light water repellency.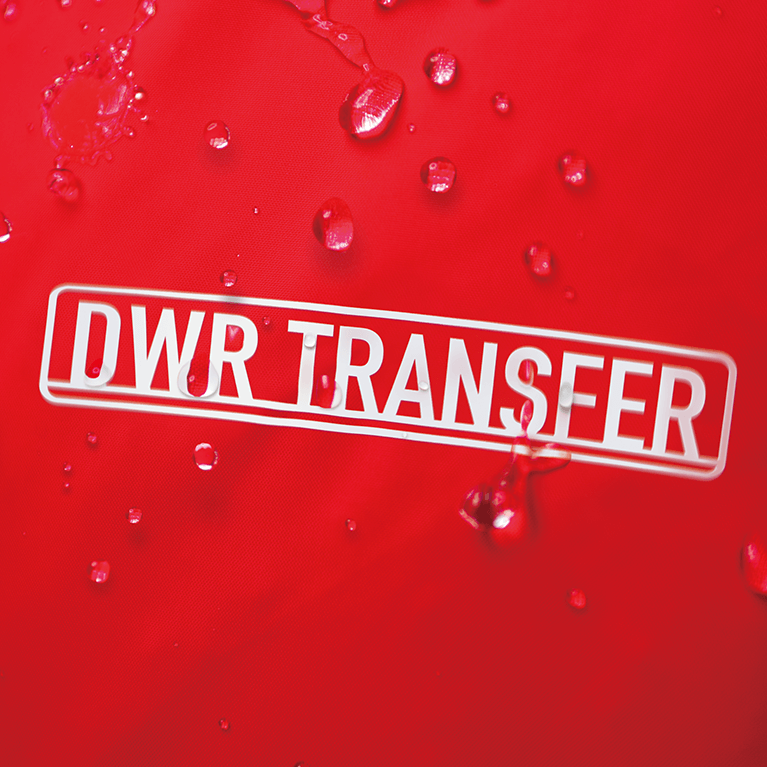 DWR Transfer
Ideal for use on durable water repellent (DWR) treated materials. Developed in cooperation with leading manufacturers of water-and oil-repellent agents, our adhesives work not only on C6 water-repellent material, but also on the PFC-free water repellent material which is quickly becoming a global standard. By blending resins and processing aids with high wettability and cohesion, we achieve excellent adhesion on difficult materials.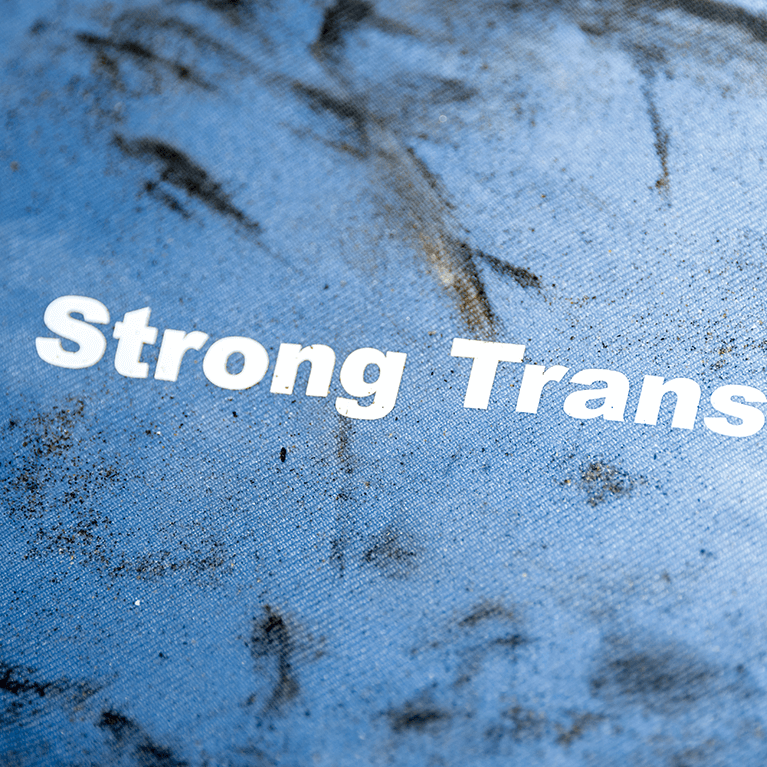 Strong Transfer
Ideal for workwear and linen materials used in harsh environments, such as maintenance-worker clothing. By using adhesives and label materials with excellent heat and chemical resistance, we ensure our markings can withstand strongly alkaline industrial washing at high temperatures.
Automotive Transfer
Ideal for marking materials found in a car interior. It combines high durability (light, heat, moisture) and flame retardancy, and is appropriate for use on a range of materials including soft vinyl, suede, hard plastic, and more. We dominate the sun visor caution label market in Japan.