Developing New Adhesives for an Environmentally-Conscious Age
Why DWR Transfer now? In this time of accelerated environmental awareness, the global textile industry has been making a shift away from the use of organic non-decomposable fluorine compounds. The PFC-free movement is also making progress in the field of durable water repellent (DWR) processing in which fluorine has, until now, been regarded as indispensable. In addition, advances in fabric weight reduction and densification have made marking adhesion even more difficult. Our DWR transfer technology is an answer to the problem of developing an adhesive that works on these new fabrics.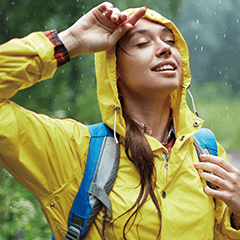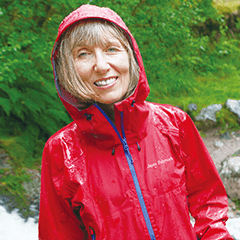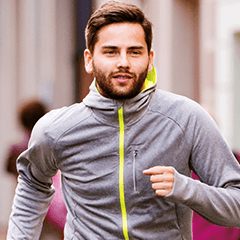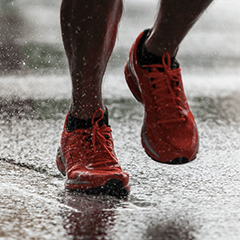 Maximizing "Wettability"
The key to DWR Transfer is attaining the highest level of "wettability" possible in order to obtain adequate adhesive force even on a water repellent where conventional adhesives have difficulty adhering. Wettability is the affinity (compatibility) between an adhesive and its contacting surface. In the figure below, the droplet is an adhesive on a water repellent contact surface. The smaller the contact angle (θ), the better the wettability, increasing adhesion (right fig.). Wettability is determined by the mutual relationship of the substances in each adhesive and water repellent. By repeated trial and error, we have achieved an adhesive with the desired performance.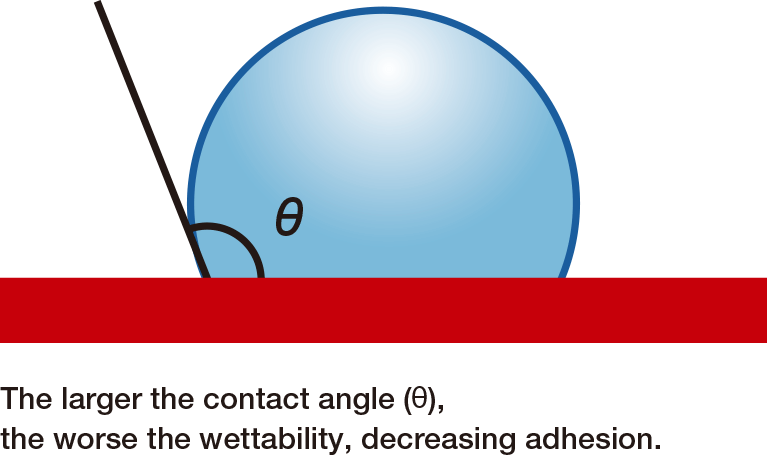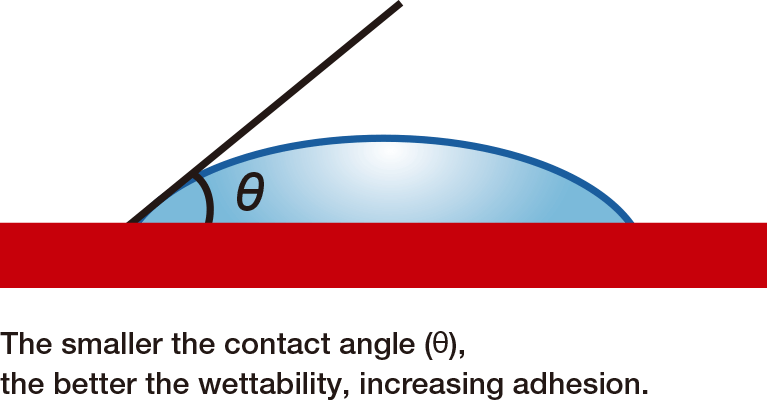 Even on the kind of supple fabric used in high-performance sports windbreakers with DWR coating to keep athletes dry and happy, our marking sticks and stays.

Outdoor wear for use in harsh environments relies on C6 DWR processing to keep the water off, but our marking sticks and stays.

Our clients are committed to C6 and PFC-free DWR processing, and as they have changed their production methods, so have we evolved. It's the right thing to do for our marking technology, and for the environment.
---
---
---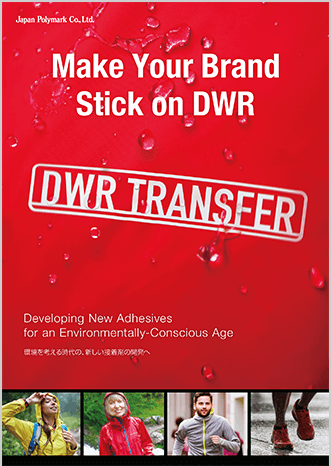 Pamphlet PDF Download