We're specialists in heat transfer. Based in Fukui, serving the World.
Heat transfer used to be just one of a number of marking methods. However, in this half century, the refinement of our technology has enabled many new possibilities. Our company takes pride in having contributed to heat transfer's development more than anyone else in the world. Therefore, it is our mission to make use of our experience, knowledge, and technology to help our clients excel.
Since our founding, we have been based in Fukui. We are committed to this "one-base policy." It's who we are. Since our beginning, we've seen the merits of having integrated manufacturing and sales in one place. At the same time, we are broadening our view, looking at global opportunities, beginning with Asia.
From Fukui to the World. We are Japan Polymark.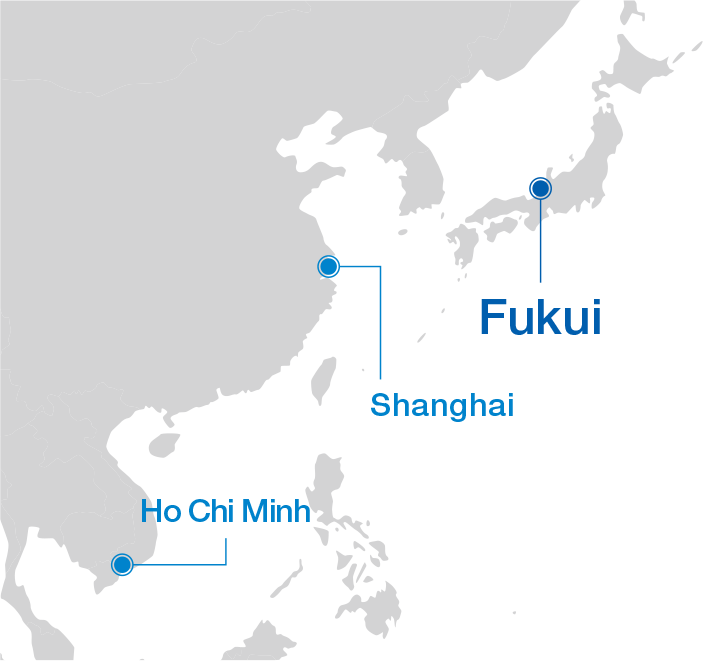 Corporate Data
Japan Polymark Co., Ltd.
Established

May 10th, 1985

Capital

JPY 60 million

Business Type

Manufacturing and sales of heat transfer labels/heat transfer machines

Representative

Chairman Daisuke Ikeda
President Hiroaki Kubo

Number of Employees

145 (as of April, 2021)

Major Shareholders

NIPPON DOM Co., Ltd.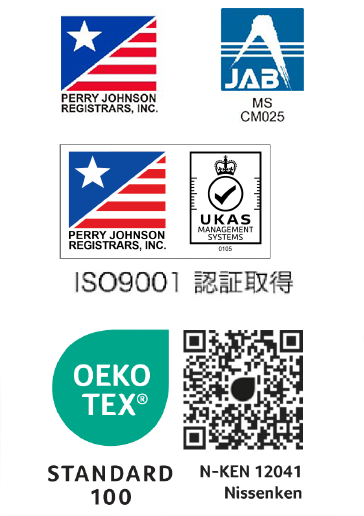 Corporate History
1985

Japan Polymark Co., Ltd. was established as a joint corporation of Polymark UK Ltd. and NIPPON DOM Co., Ltd.

1986

Produced heat transfer labels using polyester as a carrier for the first time in the world. The "Type S" label was adopted for marking by every competition swimwear brand.

1990

"Hercules 2," labels with high durability to strong washing, were developed and produced. Adopted for use on Japan Airline's workwear in this year.

1992

Adopted for uniform marking by Team Japan for the Barcelona Olympic Games. Adopted for the warning labels on seatbelts in Toyota's Lexus.

1998

Adopted for use on the caution labels on automobile sunvisors.

2002

Adopted for uniform marking by the Japan national football team of the 2002 FIFA World Cup Korea/Japan.

2003

Achieved ISO 9001:2000 certification. Customer Service division was established for small-lot production.

2012

Adopted for competition uniform marking by Japanese teams, such as the Japan national football team, for the London Olympic Games.

2016

Developed new functional label series "Excale," made of resin layer.

2018

Adopted for uniform marking by the Japan national football team of the 2018 FIFA World Cup Russia. Tripled the size of its factory as it gets set to to accelerate the growth.