Even when the sun is high, work and sport never rest.
We use heat transfer label technology to shed heat from the body and the environment via three methods: Shield (heat shielding), Touch (cool feel), and React (cool with sweat). "Cool heat transfer": keeping performance high through the heat.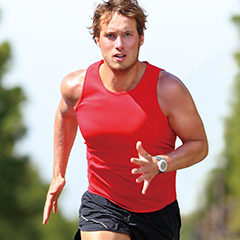 Keeping runners cool and comfortable with Excale Cool layer provides a cool, refreshing touch to the skin.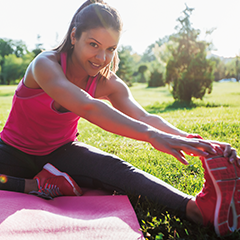 Keeping athletes feel refreshing with Excale Cool layer during sports. So go ahead - sweat.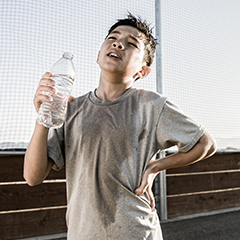 Keeping body cool with the Excale Cool layer improve the comfortably for your performance.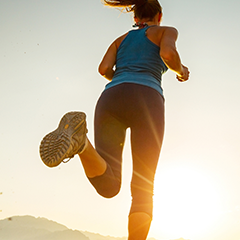 Keeping runners feel comfort while running with the Excale Cool layer enables runners go more.

Turning Heat Back at the Source
- Stops heat at the source by reflecting infrared light, and controlling temperature inside the garment
- It is possible to lower temperatures by as much as 7°C via the garment alone (Based on our tests)
Test Data
Comparison of temperature with and without insulating layer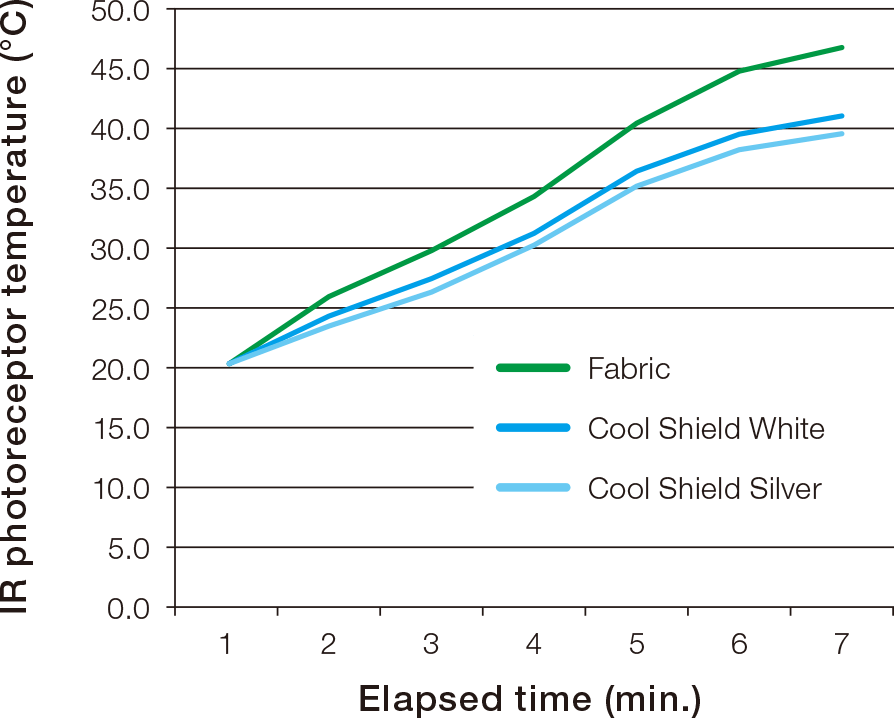 Feel the Comfort with Every Touch
- The contact-cooling feature of the labels give the garment a cool, pleasant skin-feel
- We have achieved q-max values of more than 0.8. This is over four times the commonly accepted level (0.2) where a fabric feels "cool" to the touch
Test Data
Comparison of q-max values with and without cool-feel layer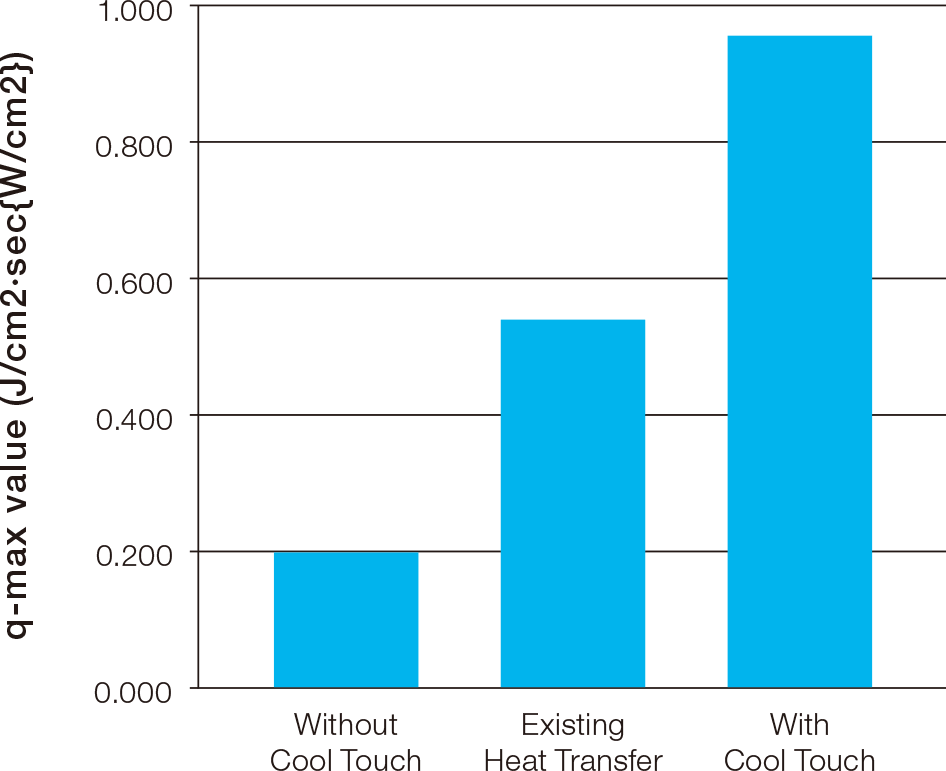 Wear that Cools when you Sweat
- The endothermic qualities of xylitol create a cooling effect during sweating
- The greater the moisture (the amount of perspiration), the greater the cooling effect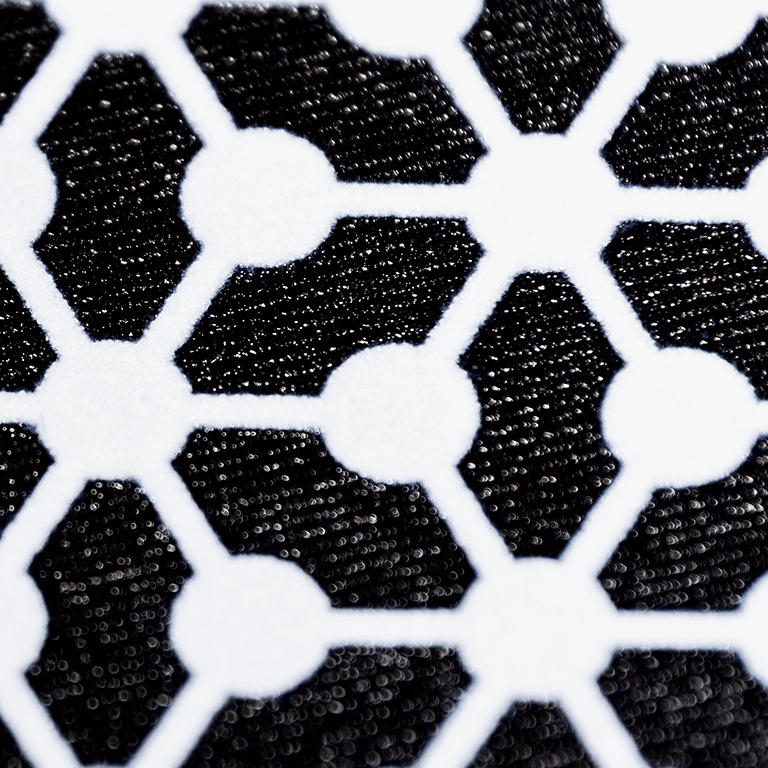 Test Data
Comparison of q-max values as moisture increases
---
---
---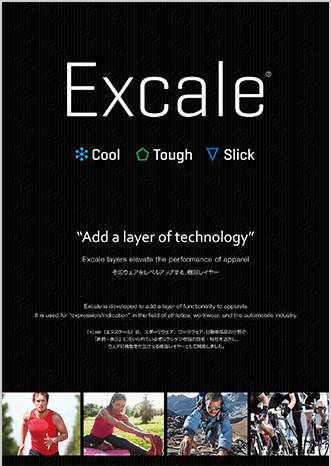 Pamphlet PDF Download